Do you want to drive more traffic to your blog? Do you want to boost your sales?
If you're serious about getting noticed online, you need to use compelling images especially now that we live in the increasingly visual age.
Most people engage better with images because they're easier to understand. Remember, our brains are wired to understand visuals much faster than text.
Let me share some stats about visual marketing for you shared by Hubspot:
Tweets with images receive 18% more clicks, 89% more favorites and 150% more retweets.
Images and photos are the most important tactic in optimizing social media posts.
In a recent study 86% of buyers expressed some level of desire to access interactive/visual content on demand.
That's right. So if you want to take your marketing to a whole new level, inject relevant and attractive visuals on your blog posts, social media posts, ad campaigns, social media profiles, or even on your website.
And this is why I've started providing stock photos for you ladies.
Here are the first 4 pack I've created – available in horizontal and vertical layouts.
Feel free to use them in any way you like.
1. Chic Desk Styled Stock Photos Pack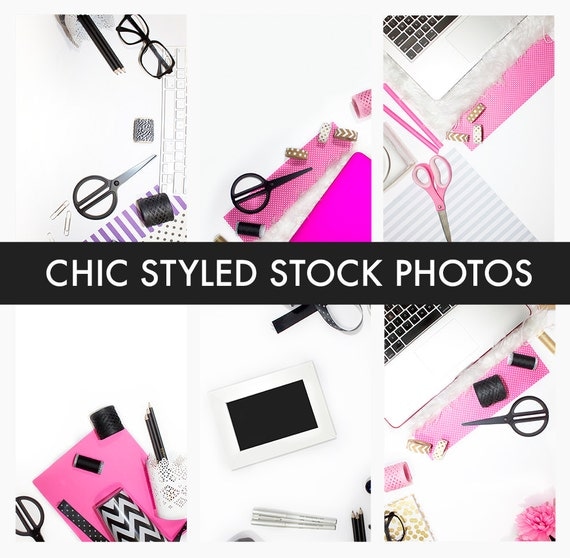 If you're that sassy blogger who's into patterns or "chic" colors, this Chic Styled Stock Photos is for you. This includes 8 high-quality photos in JPG format. Most photos contain scissors, washi tape, laptop, pencils and some other things you can see in an office.
2. Glitz Styled Stock Photography Bundle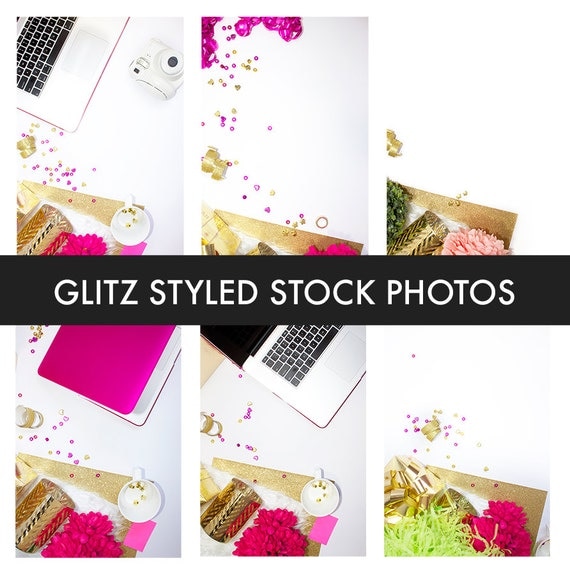 Are you that type of person who's into glitters and all that glam? This "Glitz" styled stock photography pack is perfect for you! This pack contains 7 high-quality JPG files in 3500px (width) X 2334px (height).
3. Lush Styled Stock Photoraphy Bundle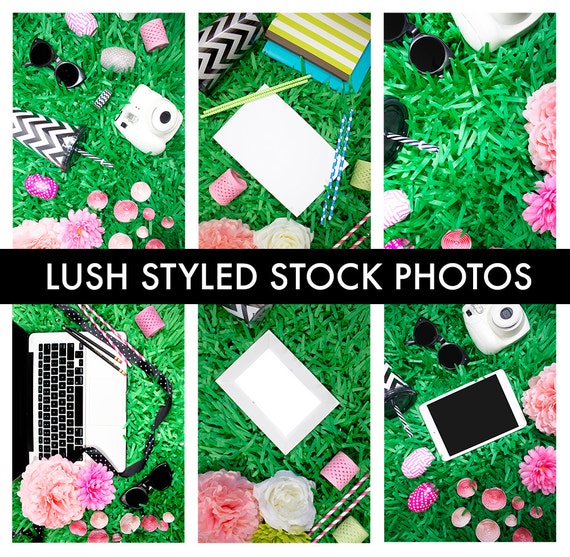 Love to party? Do you have a website that provides cute stuff? Here's a pack for you! Great for party websites, mommy websites, bloggers that blogs about special events, etc.
4.Floral Styled Stock Photography Pack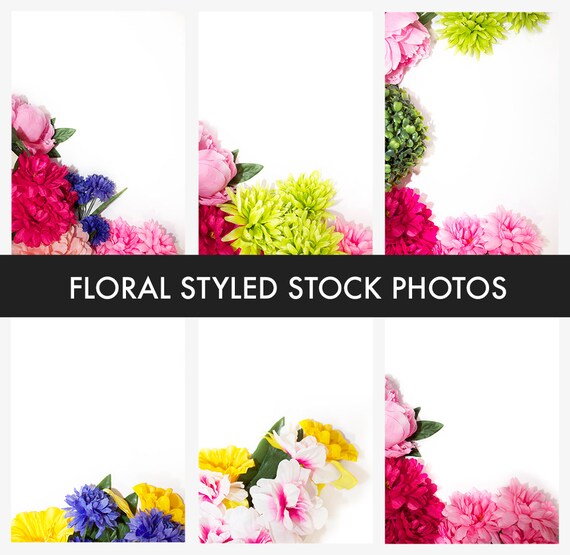 Now, if you're that person that likes all things floral, this pack is for you! This one contains 8 high-quality JPG files.